In the unhinged virtual flights section of my blog (https://francoisouellet.ca/en/flight-simulation/unhinged-virtual-flights/), you can now find a flight with the Shorts 360 between the St.Maartens (Princess Juliana Intl) airport and the Juancho E. Yrausquin (SABA, SAB or TNCS) airport.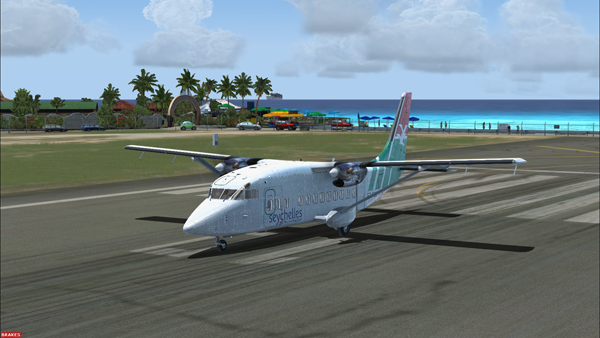 The Juancho E. Yrausquin is normally used by a DHC-6, a BN-2 and some helicopters.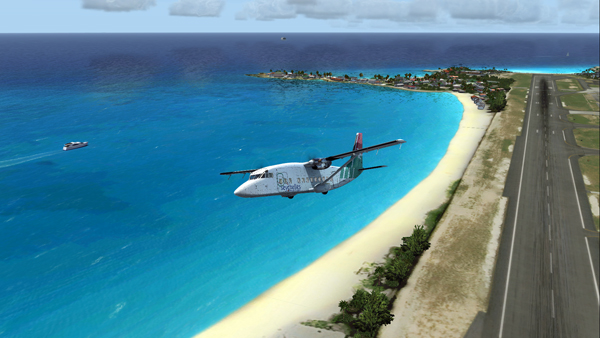 The island is in sight…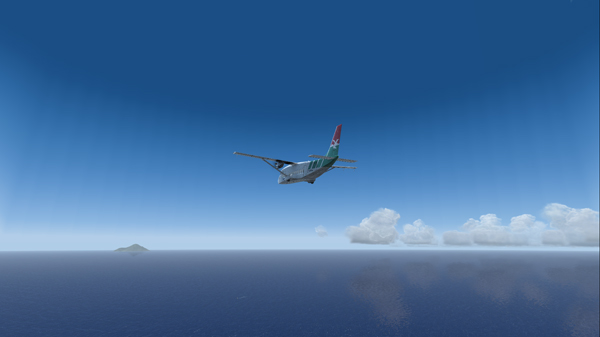 The official landing and take-off distances required for the Shorts 360 are longer than what the Juancho E. Yrausquin (SAB), with its 1299 ft short runway, has to offer.
But for the flight simulation enthousiast (FSX), SABA offers an interesting challenge since a very well adjusted approach, at about 90 knots, is necessary in order to use only the authorized part of the runway.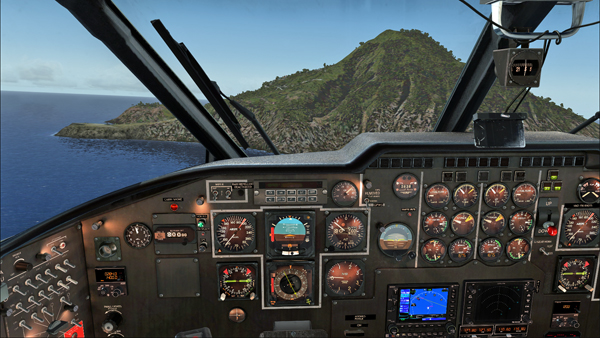 Runway 12 in sight, on the extreme left side of the photo. The speed and altitude are adjusted.
The approach is made on runway 12. The winds blow from 180/07. The approach is made with full flaps.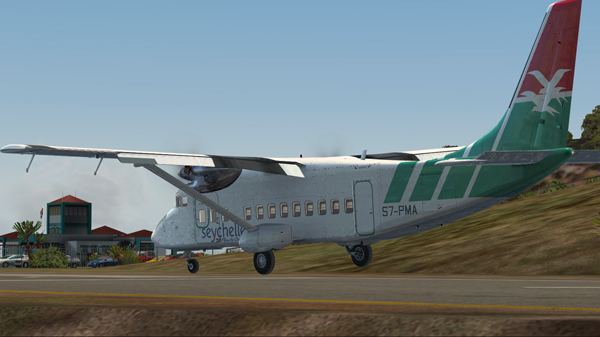 The aircraft is immobilized within the authorized portion of the runway. The rest of the runway is used to turn around and head for the apron.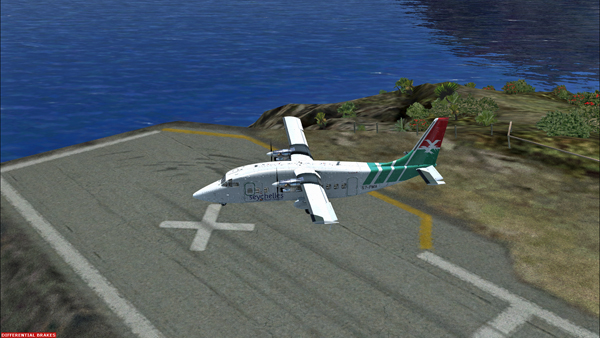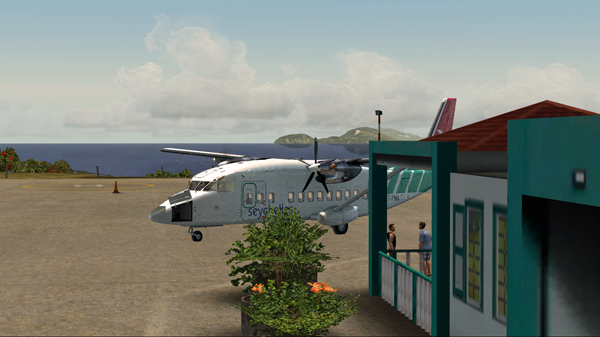 The Shorts 360 can also barely leave the airport using the authorized portion of the runway. The speed on take-off varies between 100 and 110 kts and the flaps are adjusted to 2/3.
Have a good flight!